Yuri Molchan
Shiba Inu burn rate soars, leaving yesterday's negative reading far behind, while price attempts to go up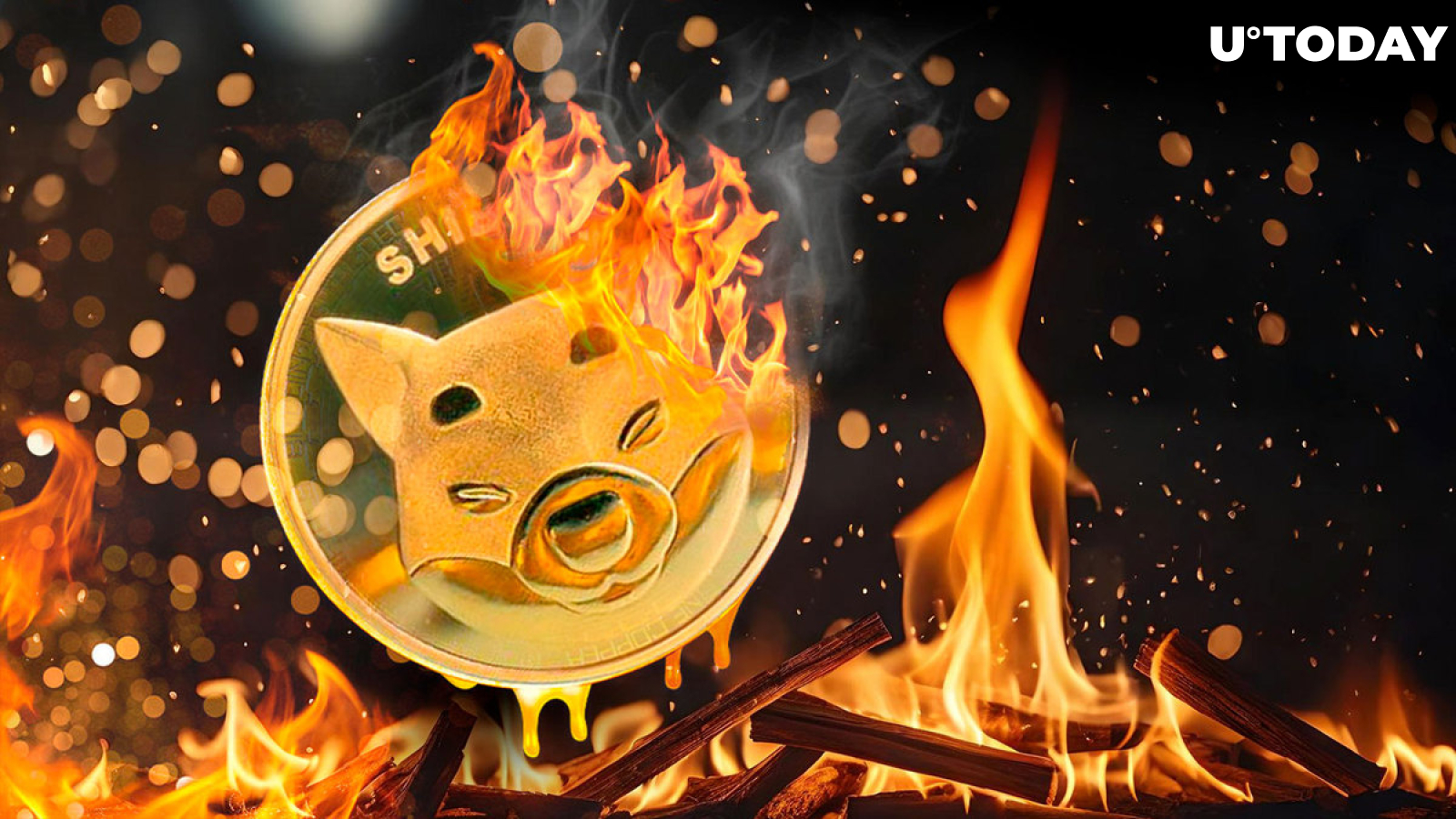 Cover image via www.freepik.com
The Shiba Inu supply keeps shrinking as the SHIB army continues with persistent token burns. This time, they have even managed to push the burn rate pretty high.
In the meantime, a massive Shiba Inu transfer has been spotted, conducted between two anonymous wallets.
SHIB burns jump 208%, millions of SHIB get burned
According to data published by the Shibburn portal, over the span of the last 24 hours, the SHIB army disposed of 39,833,293 SHIB in total, raising the burn rate by 208.98%.
The largest lump of Shiba Inu transferred to a dead-end blockchain address carried 27,448,699 SHIB approximately 10 hours ago. The second biggest one moved 8,583,153 SHIB to an "inferno" wallet, according to the Shibburn website.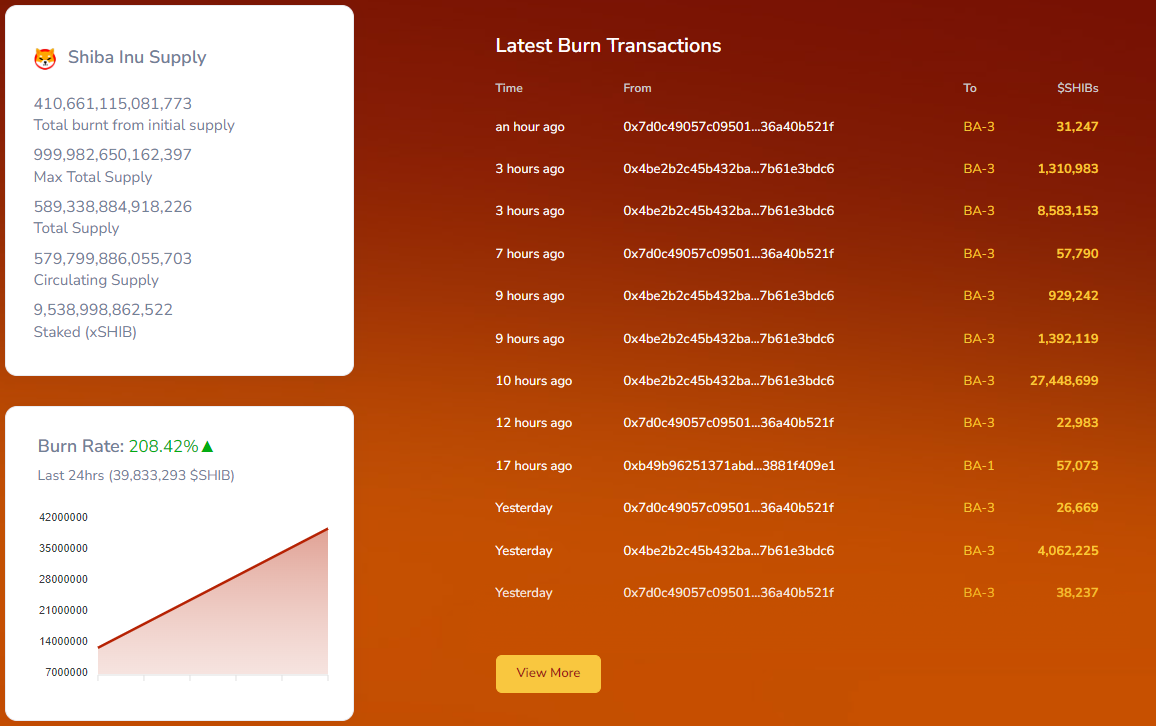 Yesterday, the SHIB burn rate was well below zero, reaching nearly the minus 100% level with merely 4,718,135 meme coins locked in dead-end wallets.
Earlier this week, on Monday, the burn rate surged by more than 425%, up thanks to the successful burning of 59,981,448 SHIB. That was the highest jump of this important metric over the past few weeks in which the burn rate could climb 100% or higher.
4.5 trillion Shiba Inu coins on move
Around 17 hours ago, popular crypto tracking platform Whale Alert spotted a mind-blowing transfer of 4,575,030,677,374 SHIB, worth $31,629,474 at the time the transaction was made.
Both the sender's and receiver's wallets have unregistered owners and, therefore, were marked by Whale Alert as "unknown." This was the second transfer in which more than four trillion SHIB were exchanged between anonymous blockchain addresses.
As reported by U.Today earlier, the number of high-tier SHIB holders keep dominating the market as they hold almost 64% of the whole circulating supply – 623.5 trillion SHIB. There are just 12 addresses that hold that amount.
Aside from those, there are 47 wallets that contain between 0.1% and 1% of the supply each – that is 14.22% in total, evaluated at nearly 140 trillion SHIB tokens. Thanks to this high concentration of coins, each transaction carrying trillions of SHIB may cause a ripple effect on the market.
Over the past 24 hours, the price of Shiba Inu has dropped by 2.48%. The hardest part of the fall was yesterday, when the coin printed several consecutive red hourly candles on the chart. Today, SHIB made an attempt to recapture some of its losses but failed. At the time of this writing, the popular meme coin SHIB is changing hands at $0.00000689 on the Binance exchange.