Cardano (ADA) recently exhibited a golden cross, a technical chart pattern that is often interpreted as a bullish signal, where the 50-day moving average crosses above the 200-day moving average. However, despite this typically optimistic indicator, ADA has since entered a correction phase, losing a significant portion of its value. This development raises the question of the utility of the golden cross as an indicator in the current market context for ADA.
The price dynamics of ADA have been influenced by several factors. After a period of upward momentum over the past month, ADA encountered a substantial resistance level, triggering a strong bearish response​​. This resistance and subsequent selling pressure hint at the potential for further declines. However, as ADA approaches critical support levels, there is also the possibility of a rebound if bullish sentiment persists​​​​.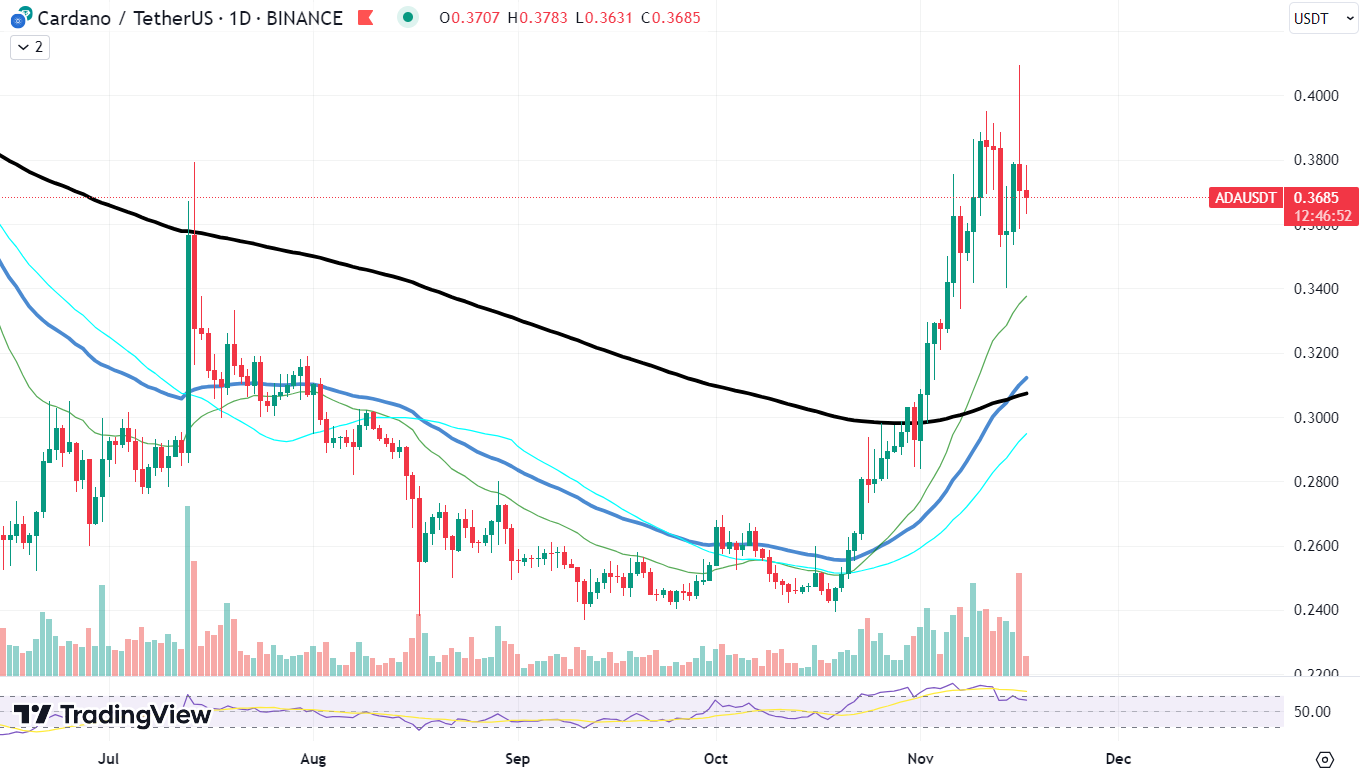 This recent reversal in ADA's price following the golden cross may reflect broader market consolidation trends. With significant selling pressure accumulating, the short-term outlook for ADA presents both bullish and bearish possibilities​​. 
The pivotal support level to watch is $0.368, aligning with the EMA 10. If ADA's price can sustain above this level, it may indicate the continuation of an uptrend. Conversely, a drop toward the EMA 50 at $0.31 could signal a weakening bullish stance and potential further correction​​.
In this context, the recent golden cross may not be the bullish trigger that investors had hoped for, as market conditions and sentiment play a more significant role in ADA's price action than this single technical pattern. For a comprehensive analysis, investors should continue to monitor market trends, on-chain data and broader economic factors that influence the crypto market.