PancakeSwap exchange is a decentralized exchange (DEX) that is built on the Binance Smart Chain. The PancakeSwap network utilizes an automated market maker (AMM) system to provide users with the ability to trade digital assets.  It also offers liquidity pools, farming, a predictions market, and an NFT platform, with more features being added regularly.
This guide is designed to teach you everything you need to know about PancakeSwap, including how to purchase PancakeSwap,  trade-in and out of liquidity pools, how the rewards system works, and more.
What Is PancakeSwap
PancakeSwap is a special kind of Decentralized Exchange platform powered by the Binance Smart chain. It uses an AMM (automated market maker) system, allowing users to efficiently and safely swap BEP-20 tokens.
As a decentralized crypto exchange platform, it is pretty similar to Uniswap in that it uses liquidity pools to provide decentralized trading.
PancakeSwap (CAKE) had a recent surge in price, helping the food-themed token become the first billion-dollar project on the Binance Smart Chain (BSC). PancakeSwap (CAKE) presently has a market cap of $4.6 billion, a trading volume of $391.6 million, and an available supply of 229,295,229. PancakeSwap has a locked liquidity worth of almost $5 billion.
CAKE, a native utility token of PancakeSwap, is used for various purposes within the growing landscape. Its main functions are yield farming, staking, participating in the PancakeSwap Lottery, and making and voting on governance proposals through the platform's community governance portal.
How Does PancakeSwap Work
With PancakeSwap, users trade BEP-20 tokens without an intermediary, while other users who stake their tokens in the liquidity pools earn a share of the rewards generated by transactions. This liquidity is contributed by users, known as liquidity providers (LPs), who add equal values of both sides of a liquidity pool to increase the total amount of liquidity available. Users receive LP tokens that represent their share in that particular pool. These tokens need to be returned to retrieve their fraction of the pool. In return for providing liquidity, LPs receive a share of the transaction fees generated by any pools they contribute. There is a flat 0.25% transaction fee for makers and takers, which is shared among the liquidity providers.
PancakeSwap also allows users to farm additional tokens – CAKE and SYRUP. On the farm, users can deposit LP tokens, locking them up in a process that rewards users with CAKE. Users can stake CAKE tokens to receive SYRUP, which will have additional functionality as governance tokens (and tickets in a lottery).
A trading fee of 0.2% is charged when a token trade or swap is made. This 0.2% is made up of 0.03% of fees charged and directly forwarded to PancakeSwap's Treasury, while the remaining 0.17% goes back to the liquidity pool.
Liquidity Providers can earn from staking in the pool. Every time a trade is made involving CAKE, LPs get a reward, which is 0.17% of the overall 0.2% trade fee. In the subsequent section of this article, more insight will be provided into how this works.
PancakeSwap also offers game-like experiences, such as wagering on whether the price of Binance Coin (BNB) will rise or fall within a limited window of time. It also has a lottery feature that lets users win CAKE. The DEX also offers a wide array of bunny-themed collectible NFTs, non-fungible tokens. There are also Initial Farm Offering (IFO) sales that let you buy brand new coins from budding projects.
How Can You Earn From PancakeSwap
The token (CAKE) issued at PancakeSwap is a reward for providing liquidity. This rewarded token is a "proof-of-stake" (PoS) token, meaning it's possible to stake it to get more of it. You can earn  CAKE by becoming a liquidity provider on Pancake Swap and staking your LP tokens on farms. To become a liquidity provider, you will have to create an LP Token using the Liquidity page; you will have to stake them on the corresponding farm.
PancakeSwap is limited to the BSC chain, meaning that it's impossible to trade the original Bitcoin, Ethereum, or Dogecoin; all you can do is trade derivative tokens pegged to the value of the original coin.
However, the safest way to make a sustained additional passive income on PancakeSwap is to simply stake CAKE and let it compound for months or even years.
Pancake on Binance
Binance, by far the most popular and largest crypto exchange platform, offers much lower trading fees than other crypto exchanges.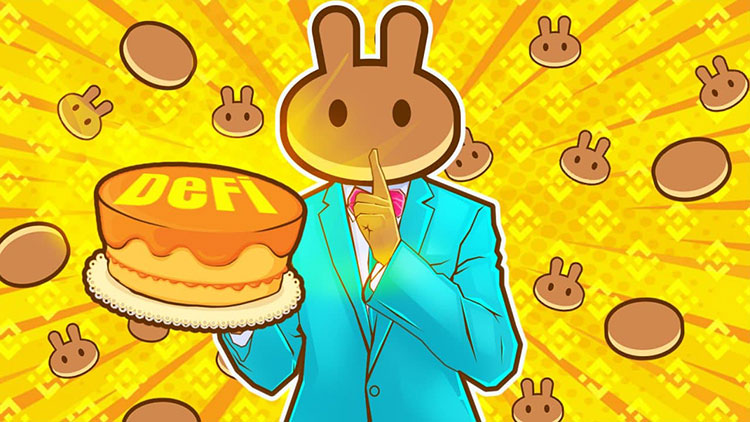 However, it should be noted that U.S. residents cannot purchase PancakeSwap (CAKE)due to existing prohibitions.
How to Buy CAKE
The first requirement in purchasing PancakeSwap (CAKE) is to hold Ethereum (ETH) or Bitcoin (BTC) in reserve. Then, you will have to follow the steps highlighted below:
Step #1: Create an account on Binance
To buy CAKE tokens, you'll need to create an account with Binance, the largest cryptocurrency exchange in the world. You'll need to follow the steps for your identity verification to begin trading. After your account verification through the verification code sent to the email address you provided, you are advised to activate 2FA (two-factor authentication) to protect your account from hackers.
Step #2: Buy or download a wallet
No matter which cryptocurrency you invest in, you shouldn't hold your funds on an exchange. Hardware wallets are the safest way to store cryptocurrency. A hardware wallet stores crypto on physical devices offline, making it impossible to access online. If you're looking for a free alternative to store your crypto securely, then you should consider using a software wallet.
Step #3: Buy Bitcoin (BTC)
After successfully creating your new cryptocurrency exchange wallet, you need to fund your account with a payment method, whether through a bank transfer from your bank account, an instant cash deposit of fiat money, or a debit/credit card. You will be charged higher fees when using cards, but you will also make an instant purchase. While a bank transfer will be cheaper but slower, depending on the country of your residence, some countries will offer instant cash deposit with low fees.
There are even online banks where you can simply open an account and transfer money to popular crypto exchanges.
To purchase Bitcoin on Binance, click on Buy Crypto and select the debit/credit card option. You will then be required to enter the fiat equivalent of your crypto purchase. Click on Pay Now and fill in your card details. Next, you will have to provide a valid mobile number and verify your phone number and email address, subsequently verifying the transaction by clicking on a confirmation link sent to your email address.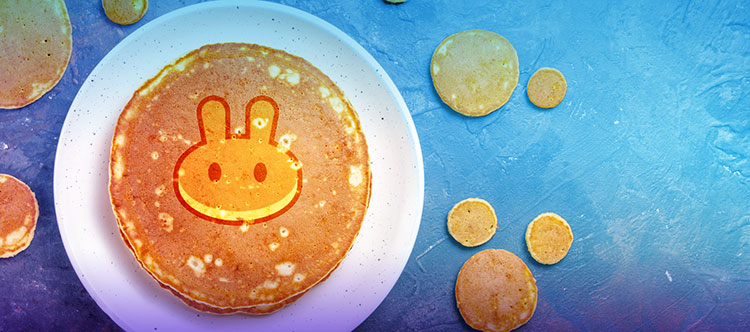 You will then have to verify your identity via the provision of a valid document. Depending on the network traffic condition of the Bitcoin network, it may take even longer during busy times. You should receive a confirmation notification from Binance once your deposit has arrived. And then, hey presto! Your Binance account has been funded with Bitcoins.
Step #4: Create a Metamask account
You can easily do this by adding a Chrome extension after installing it, open and create an account. Ensure to create a secure password.
Metamask will be your new eWallet, a safe way to store your hard-earned crypto off an exchange.
Step #5: Connect your eWallet to the Binance Smart Chain
Locate Network and Add New Network. Then, make sure to fill in the following parameters:
New RPC URL: https://bsc-dataseed.binance.org/
Network Name: Smart Chain
ChainID: 56
Block Explorer URL: https://bscscan.com
Symbol: BNB
Step #6: Transfer your tokens to your Metamask Wallet
All you have to do it to copy your wallet address and paste it into the field. Select the number of crypto assets you want to transfer, choose the network (Binance Smart Chain), and click submit.
Step #7: Trade BTC for PancakeSwap (CAKE)
At this point, you've probably noticed that we've been going on and on about trading BTC without mentioning PancakeSwap. Now is the time to buy CAKE after buying Bitcoin. To trade your BTC for CAKE, all you have to do is go to the PancakeSwap Exchange, connect your eWallet, choose CAKE, and select swap. This way, you will have effectively traded your BTC tokens for CAKE.
Now you know how to buy PancakeSwap (CAKE)!
Where to Buy PancakeSwap
Other than Binance, you can buy PancakeSwap on other exchanges like HotBit, MXC, and Huobi Global. Apart from these exchanges, there are a few popular crypto exchanges with decent daily trading volumes and a huge user base. This will ensure you will be able to sell your coins at any time and with lower fees.
How to Buy PancakeSwap on CoinStats
You can easily buy PancakeSwap on CoinStats. CoinStats is a comprehensive cryptocurrency platform that allows you to check the latest market news on a wide range of cryptocurrencies, including PancakeSwap (CAKE).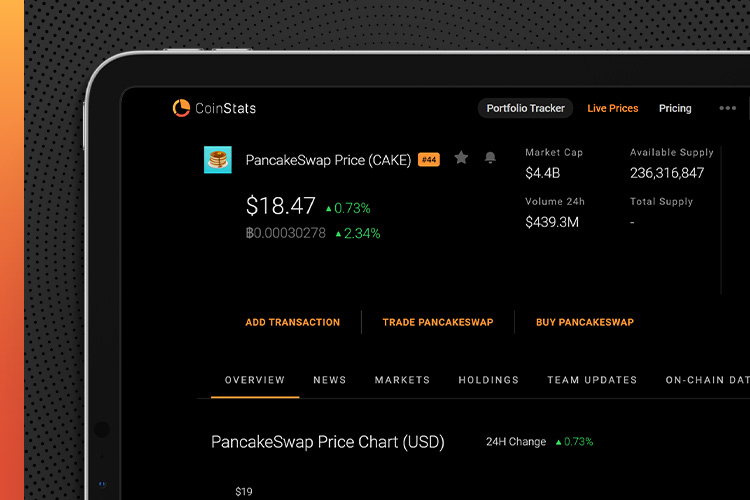 All you have to do is create an account on CoinStats and search for CAKE in the search field on the top right-hand corner of the webpage. You have the option to buy or trade CAKE.
Additionally, on CoinStats, you can check PancakeSwap price and learn how to buy Pirate Chain.
Why You Should Buy PancakeSwap
PancakeSwap is emerging as the most secure decentralized finance protocol on the Binance Smart Chain. You can buy and hold CAKE crypto as a long-term investment, stake CAKE, or use it to provide trading liquidity to gain rewards.
As long as you contribute to liquidity, you earn a fair share every time someone makes a trade. Fantastic, isn't it?
Conclusion
PancakeSwap is a decentralized platform with low transaction fees that allows you to trade any token by connecting your wallet. You should use CAKE tokens to participate in network governance and earn token rewards by staking to the network.
PancakeSwap is very popular due to all the innovative features and advantages gained from using it. It is compatible with most ERC-20 projects.
Experts think that PancakeSwap will continue to see growing adoption for the foreseeable future, considering the rising prices and congestion on Ethereum.
At this point, you've learned how to buy CAKE  and start earning. Don't forget to refer back to this article in case you get confused along the way. And remember to try out CoinStats!
The information contained in this article is provided for educational purposes and does not constitute investment advice, financial advice, or any other kind of advice.