Alex Dovbnya
Bitcoin has surged past the much-coveted $30,000 mark
Bitcoin (BTC), the world's largest cryptocurrency by market cap, witnessed a renewed surge on Friday, breaching the $30,000 mark on Bitstamp.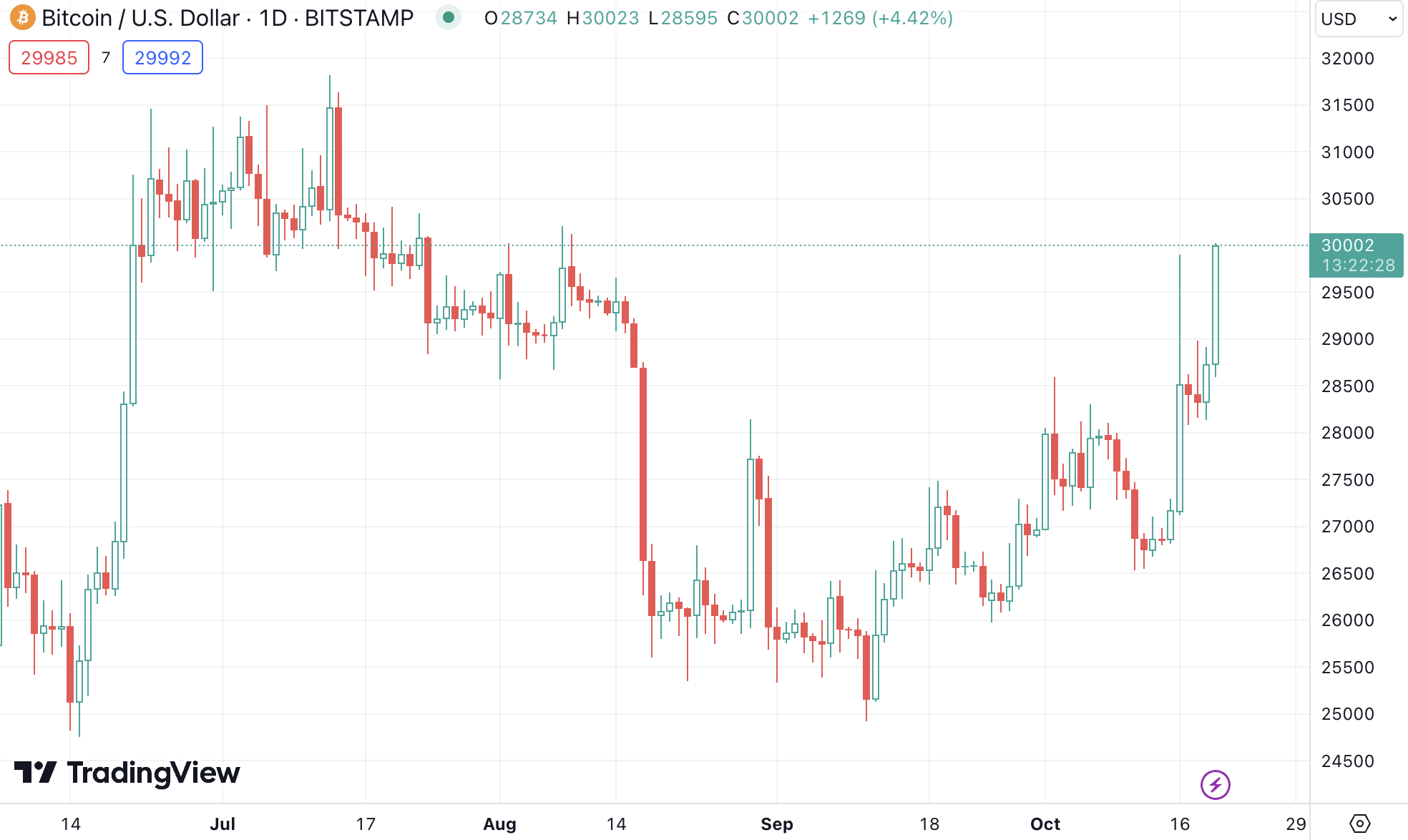 This uptick comes on the heels of the currency's brief ascent past $30,000 on Oct. 16 which was spurred by a since-debunked news headline.
As reported by U.Today, the initial surge past $30,000 was prompted by fake news reports that claimed that the U.S. Securities and Exchange Commission (SEC) had approved BlackRock's iShares Bitcoin ETF application. Many traders and market participants took this as gospel only to face disappointment. BlackRock swiftly countered these reports, clarifying that their ETF application remains very much under review. This news promptly led Bitcoin to retract its gains, plummeting 8% and sinking below $27,000.
Yet, the cryptocurrency industry is abuzz with anticipation over the potential approval of a spot-based Bitcoin exchange-traded fund in the US, a move that many believe could be a major bullish catalyst. 
Industry experts predict approval either late in 2023 or early 2024. Bitcoin advocates have been trying to launch such a product since 2013 with little success. 
If BlackRock's ETF is approved, Bitcoin's price might surge to between $42,000 and $56,000 based on expected investment inflows, according to a bullish projection released by Matrixport.