Alex Dovbnya
Bitcoin has managed to cross the $31,000 level first since July
Bitcoin, the world's leading cryptocurrency, has surged to an intraday high of $31,303 on the Bitstamp exchange.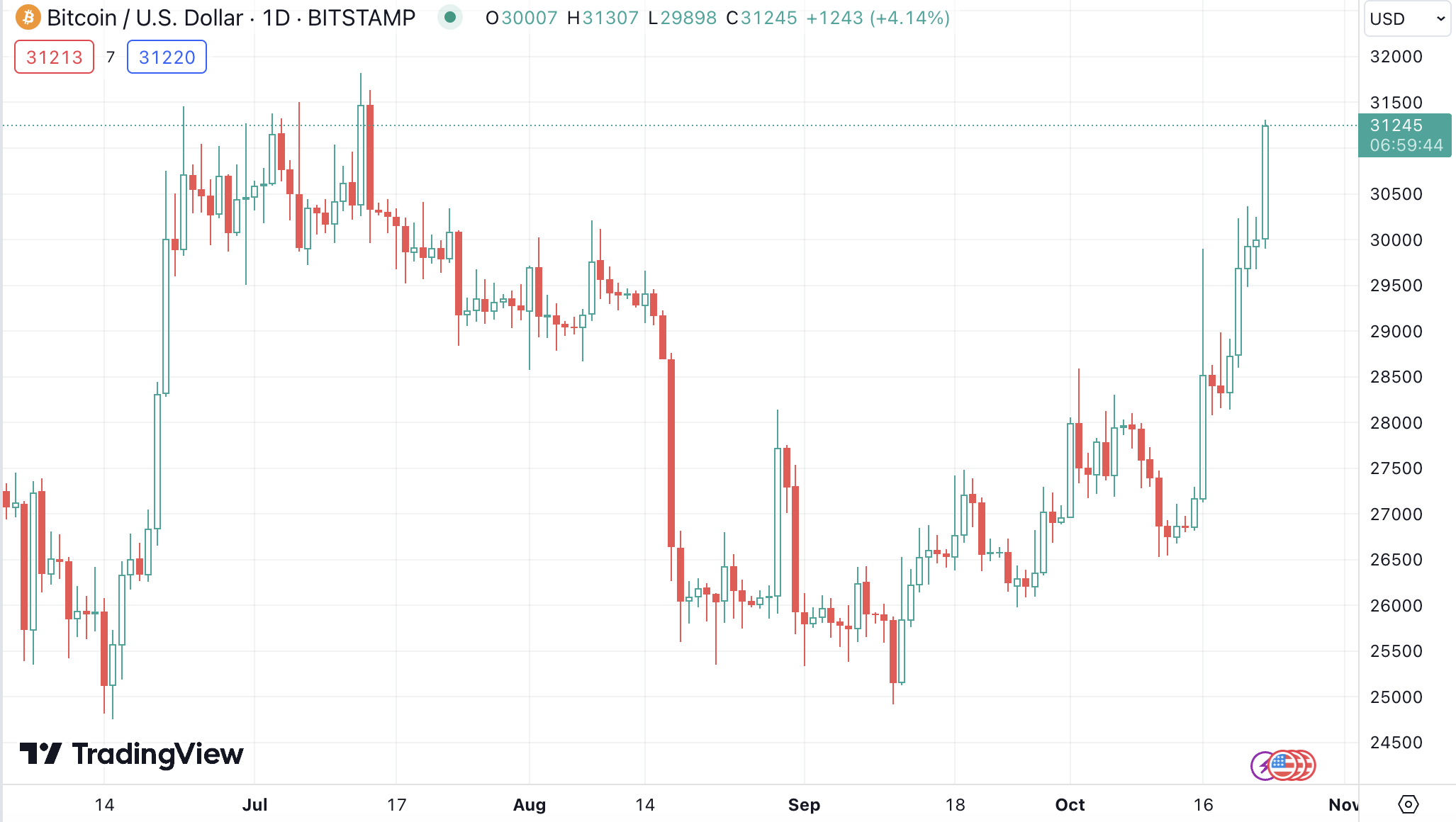 This is the first time that the flagship cryptocurrency has ascended past the much-coveted $31,000 mark since July.
Significance of the $31,000 threshold 
The $31,000 price level for Bitcoin carries considerable weight in the cryptocurrency community. Analysts have long viewed this price point as one of the heaviest historical resistance and support levels. 
If Bitcoin manages to gain some ground above this critical level, it might be interpreted as a bullish sign for the battered cryptocurrency market. 
Additionally, the importance of the low $30,000 region has been emphasized by some analysts. Past moves from this area propelled the flagship cryptocurrency to its all-time high in 2021. 
What makes this rally stand out
A significant difference setting this rally apart from previous surges lies in the market's temperature. 
According to Julio Moreno [@jjcmoreno], head of research at cryptocurrency analytics firm CryptoQuant, this current rally isn't set within the context of an "overheated-bull territory." 
In simpler terms, while Bitcoin has touched the $30,000 mark before, this time the rise isn't fueled by an overly exuberant or aggressive buying frenzy, which often characterizes overheated markets.