Gamza Khanzadaev
Ethereum price shows strong potential for price surge, leading expert predicts, backing up his words with promising technical indicators and market trends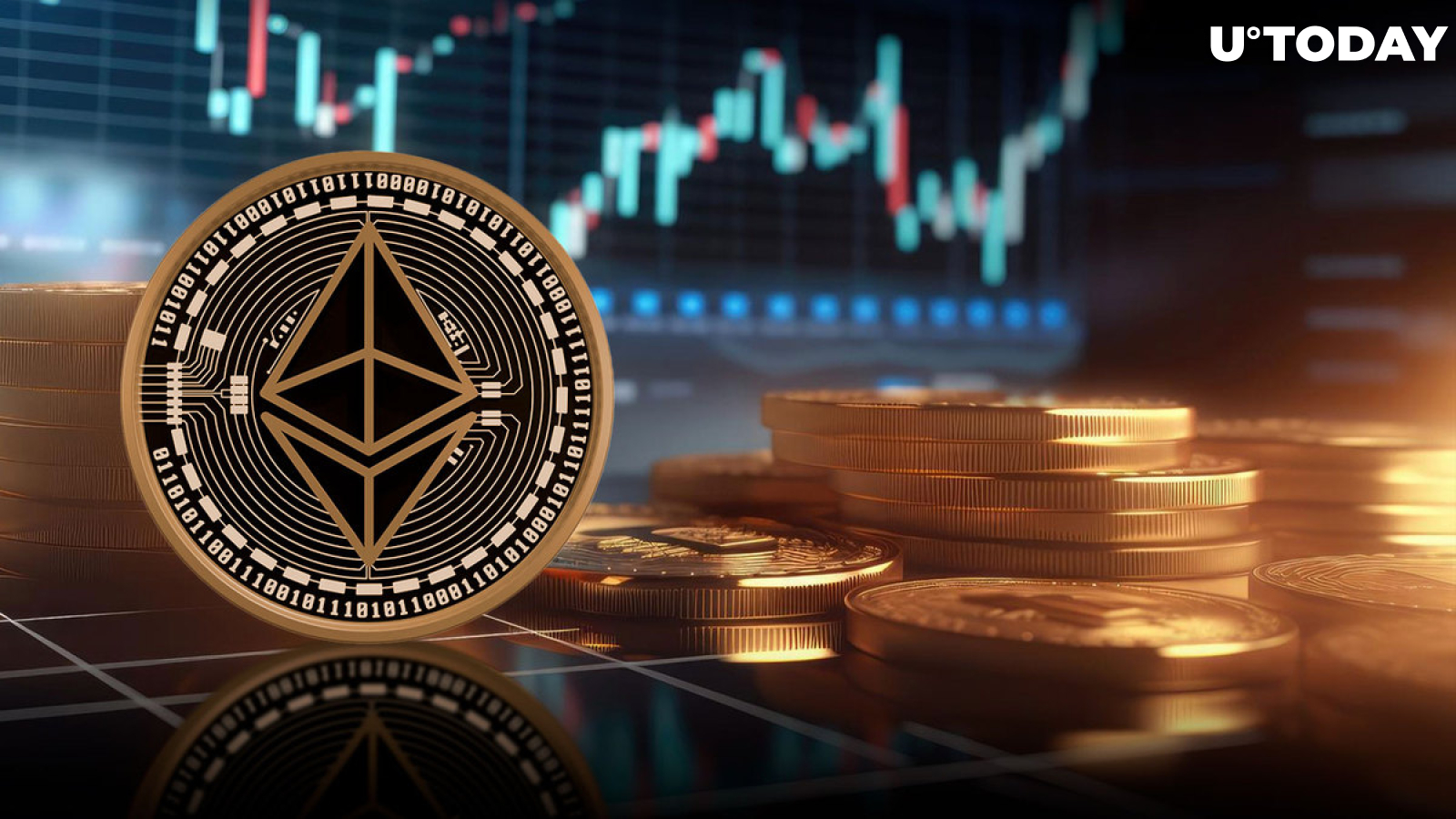 Cover image via www.freepik.com
In an exciting turn of events, Ethereum (ETH) is looking to make a substantial comeback, targeting a price range between $1,800 and $1,900. This optimistic outlook comes as Bitcoin (BTC) experiences renewed highs due to false reports of a spot ETF approval, and the altcoin market shows signs of recovery.
Ethereum, the leading altcoin, is currently trading at $1,615 per token, but analysts are keeping a close watch on its potential for growth. Noted expert Ali Martinez, a prominent figure in crypto circles, has pointed out a compelling pattern on the three-day chart.
Textbook price action
According to Martinez, Ethereum is on the verge of a rebound, poised to break out from an ascending triangle formation. To validate this prediction, a firm close above the 18-day Simple Moving Average (SMA) is crucial. Only with a strong anchoring above this level, possibly marked by a daily candlestick, can ETH carve a path for further growth.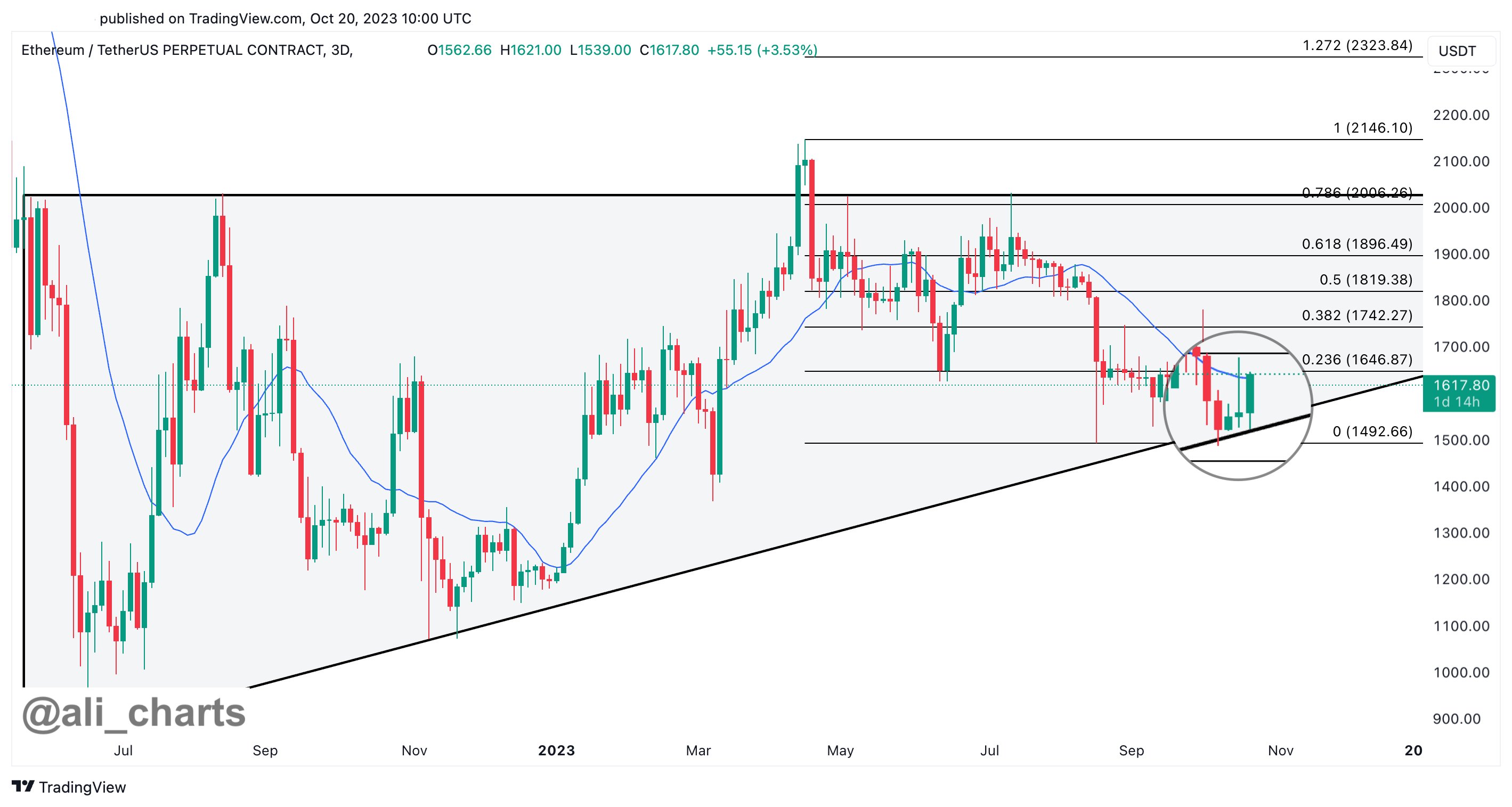 The price range of $1,800 to $1,900 per ETH is drawing considerable attention. This zone signifies a 50% to 61.8% price correction from the prolonged fall since mid-April, a textbook correction by market standards.
As Ethereum approaches these critical price levels, the market will gain greater clarity on its future trajectory. Observers anticipate that breaking and consolidating above these key levels will provide the green light for further upward momentum.