Alex Dovbnya
Bitcoin (BTC) is on the verge of a significant move, with trader Jake Wujastyk predicting the cryptocurrency will make an aggressive move toward the breakeven supply zone from $29,250-$30,400
Bitcoin (BTC) is on the cusp of an aggressive move according to trader Jake Wujastyk. In a tweet, Wujastyk analyzed BTC's potential moves, noting that the cryptocurrency is entering a volume gap and has the potential to make an aggressive move to the breakeven supply zone from $29,250-$30,400.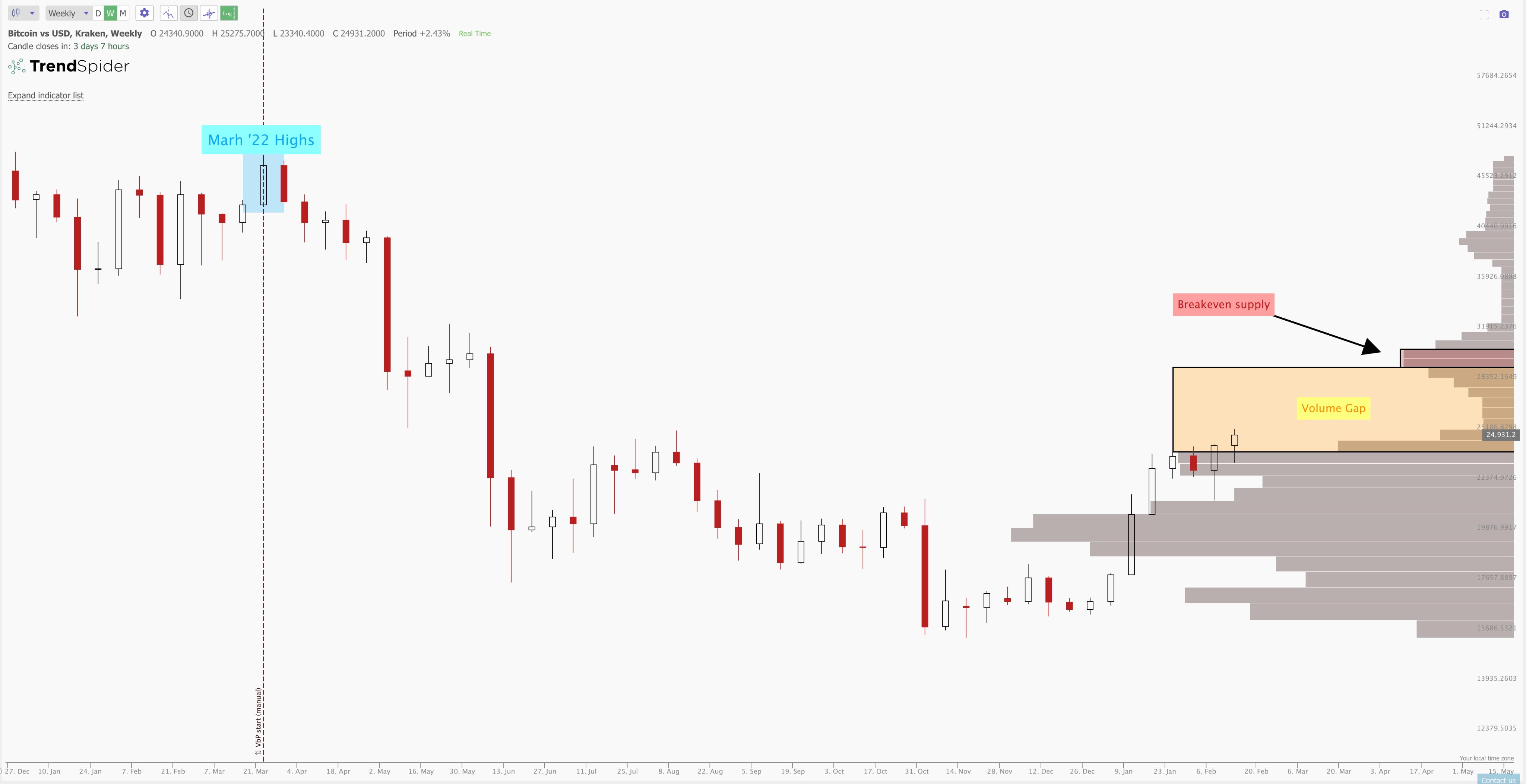 Wujastyk's analysis shows that BTC is currently in a symmetrical triangle pattern, which is neutral in nature. Until the daily close closes above or below the setup, Bitcoin's future direction is still uncertain.
Although Wujastyk doesn't trade crypto, he frequently checks Bitcoin's movements as it serves as a risk-on-risk-off indicator for the broader markets. 
On the daily chart, BTC is currently testing the previous pivot area that it reversed at back in August. It almost rejected right at the August highs, but it got a healthy candle on Friday, according to Wujastyk. 
If BTC breaks above $25,344 on the daily candle, Wujastyk believes it could move up quickly, possibly up to the $30,000 mark, which is an important area on the supply and demand side.
Wujastyk's analysis indicates that if BTC can anchor a volume by price, it could move quickly through the volume gap, as there are not many participants who own BTC within this area, creating a vacuum for the price to move quickly through. This might hint at a move toward the $30,000 area.  
As the weekend is a big time for crypto, traders will be watching BTC closely to see if it makes an aggressive move to the breakeven supply zone.